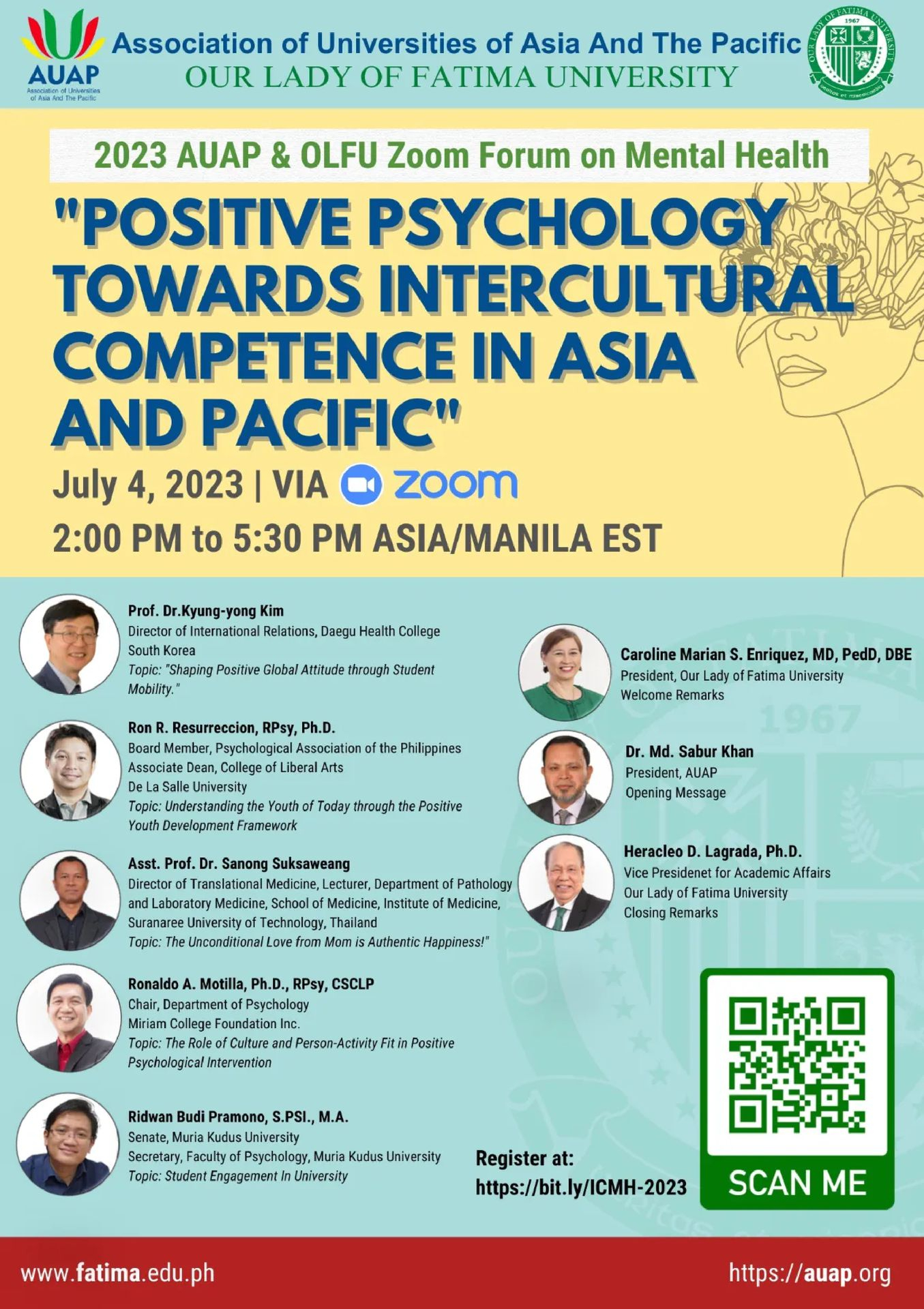 2023 AUAP-OLFU Zoom Forum on Mental Health
"Positive Psychology Towards Intercultural Competence in Asia and the Pacific"
July 4, 2023 at 14:00-15:30 pm
-------------------------------
The Association of Universities of Asia and the Pacific (AUAP) in conjunction with Our Lady of Fatima University, Philippines, will organize the AUAP Zoom Forum on the theme: , scheduled on 4 July 2023 at 14:00 pm. – 15:30 pm., and to be conducted virtually.
The aim of the event is to be the platform to: evaluate how culture influences the understanding and development of positive psychology concepts, analyze how positive psychology can be applied in the Asian context, and promote positive psychological interventions to ensure happy and positive well-being for students and professionals in the field of Psychology, Education, and Criminal Justice locally and globally.
Thus, we are officially inviting and encouraging our amiable members to participate in the event.
To register, please access the link: https://forms.gle/8kyF5i64VHD89sQL6
The registration deadline is on 30 June 2023.
Thank you for your unwavering support, and we look forward to your involvement in the event.
AUAP Secretariat